Software Development Services
Let's Talk About Your Project!
Learn how Luminous Tec's design and development services can help you build better relationships with your customers. Start a conversation today and tell us more about your project.
An expert contacts you shortly after analyzing your request
When required by you, we sign an NDA to ensure the highest privacy level
A pre-sales manager submits a comprehensive project proposal. It may include estimates, timelines, lists of CVs, etc., for a particular situation
The team assembled for your IT project can start delivering as per discussed timeline.
Want to talk to Sales Now ?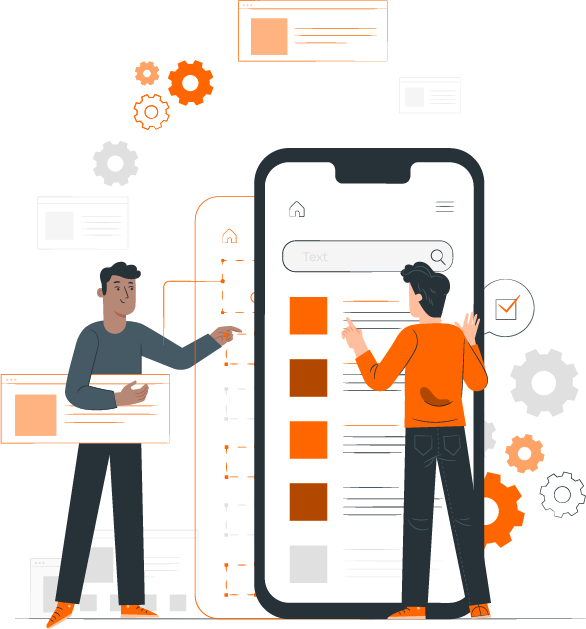 Innovative & Top-Tier Mobile Application Solutions
TURNING YOUR INCREDIBLE APP IDEAS TO REALITY
We design, develop and create amazing mobiles applications and bring your ideas to reality. Do you have a web or mobile app that isn't performing as expected? Have you exhausted ways of improving your existing product, and the market is becoming more saturated with competitors offering similar alternatives? Refresh your mobile app & tap into new market with confidence.
 Our agile web & mobile app development team will quickly help you expand on new platforms or add new features, or develop new products that can help tap into additional target markets and tap new audience.
Agile Mobile App Developer For Startups & Enterprises
DESIGNING, DEVELOPING & DELIVERING INCREDIBLE, NEXT-GENERATION MOBILE APPLICATIONS
For more than a decade, we have been creating high-performance, feature-packed web and mobile applications for all major platforms, including Android and iOS.
As an expert in mobile app development, Luminous Tec can create an app that will meet all your business and industry needs by combining technical proficiency with ease of use.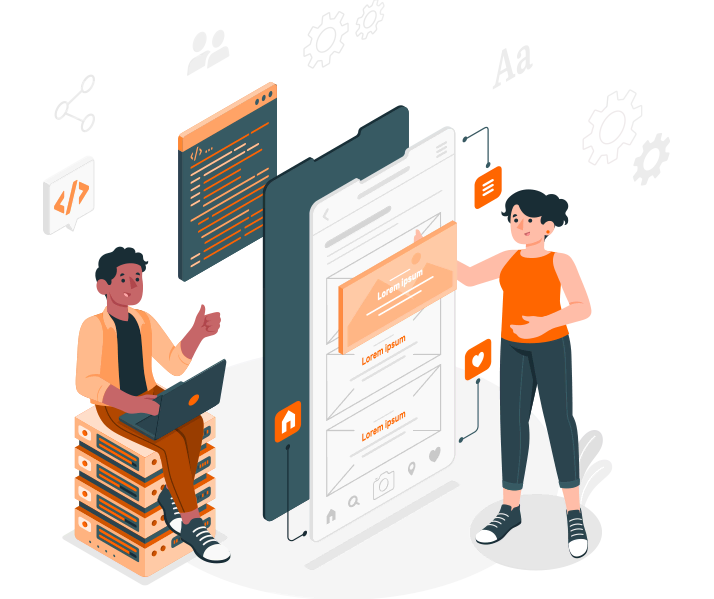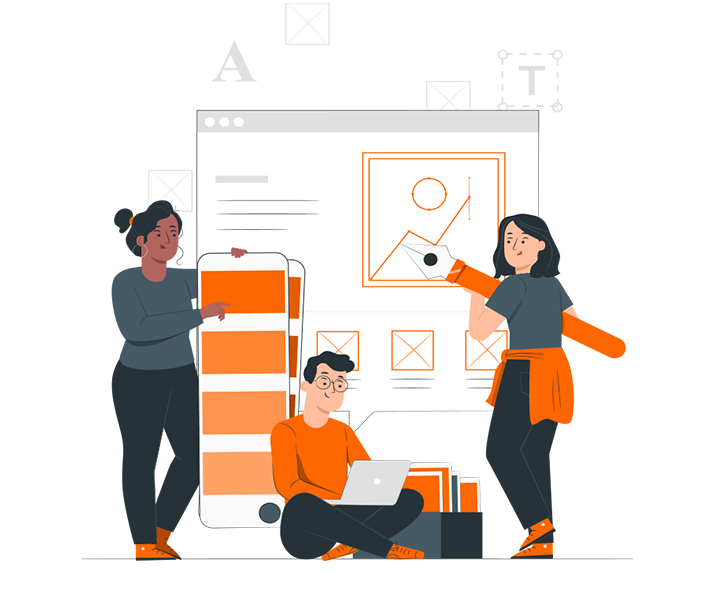 REFRESH YOUR WEB OR MOBILE APP & TAP WITH DESIGN FIRST APPROACH
Luminous Tec's Design approach help flush out the entire scope of a mobile app development project. From defining product goals and business outcomes to prioritizing the correct functionality to make an impact with users and creating a scalable product roadmap to support long-term growth.
The deliverables from a design-focused approach help build the foundation for a future-proof mobile app product.
Our software engineers design applications with attention to detail and bearing in mind every peculiarity of the operating system. They take care of the application's compatibility with all Android versions and devices so you can be sure your users will get a top-notch final product.
Realm is a popular mobile database for every app development platform. It's incredibly rapid (much more rapid than SQLite), cross-platform, thread-safe, and has an easy-to-use API. The developers call it a contemporary and reliable substitute for the native Apple's databases.
Ionic is a complete open-source SDK for hybrid mobile app development created by Max Lynch, Ben Sperry, and Adam Bradley of Drifty Co. in 2013. The original version was released in 2013 and built on top of AngularJS and Apache Cordova.
This Backend-as-a-Service platform frees developers from such backend work as managing servers and writing APIs and lets them focus on building the top-notch user experience. Being almost an all-in-one backend solution, Firebase helps to speed up the iOS native app development.
React Native is an open-source UI software framework created by Meta Platforms, Inc. It is used to develop applications for Android, Android TV, iOS, macOS, tvOS, Web, Windows and UWP by enabling developers to use the React framework along with native platform capabilities.
JavaScript, often abbreviated JS, is a programming language that is one of the core technologies of the World Wide Web, alongside HTML and CSS. Over 97% of websites use JavaScript on the client side for web page behavior, often incorporating third-party libraries.
Why Companies Partner With Us?

Technology and Marketing under one roof​

Develop High-Impact Enterprise Apps

Decades Of Expertise & Proven Track Record

We're more than a Vendor. We're a true Business Partner
What Our Clients Are Saying About Us?
We considered quite a few resources to assist with our digital agency search, and are very happy to say that Luminous Tec were by far the right choice. Their digital marketing expertise and industry knowledge added immeasurable value toward our marketing goals. Luminous Tec guided us to an excellent digital agency partnership that perfectly matches our business needs, our brand and our professional personalities. I would recommend Luminous Tec to any brand marketer that wants an agency relationship built to last and last.
I have thoroughly enjoyed my experience working with the team over the last year and appreciated their hard work, support and guidance in scaling and improving our app over the last couple of years and look forward to continuing doing so. Their customer service, honesty, and expertise set them apart from other vendors we have worked with. They are the Pioneers in their fields, and create solutions that work! I would highly recommend them.
I've really enjoyed my experience designing my new website and mobile app. The response times have been outstanding! The entire Luminous Tec team is flexible, super helpful and knowledgeable, when it comes to development and design, these guys are absolutely the best. I get a lot of compliments on my new app and website. I highly recommend Luminous Tec, they are truly amazing!
It was a wonderful experience working with the team. They are very knowledgeable, avid listener, they bring up good ideas and are more than willing to coach during your development journey as it relates to their experience and exceptional skill set. I am very pleased with the product developed and look forward to continuing to work with them in the future.