Mobile App For Sales Training
Level Up Now is a mobile app for busy C-Level Executives to do Sales training on the go. It's a community-based approach for its users to connect and share their Sales tips and tricks.
Our Client, eDealer Solutions, is the first automotive digital sales education company. Over 1000 dealerships have used eDS' customer experience sales approach to improve 'showed appointments,' sales, and management processes. Dealers have seen increases in 30% sales immediately after completing the courses. The NADA Dealer Academy and Hyundai Motor Company have adopted eDS processes to enable their dealer partners to succeed. However, like many other companies forced to rethink their offering during the Covid-19 social distancing time, eDealer Solutions reached out to Luminous Tec for mobile application development to impart training and social community to its members.
eDealer Solutions approached Luminous Tec to create a mobile product. This mobile app would not only complement the eDealer Solution's Training Service but ultimately create a new learning experience in the form of 'LevelUp Now.' The 'LevelUp Now' mobile app would contribute to the continuity of learning at home, specifically in Covid-19 times. To reach a larger audience, increase user engagement, and establish 'LevelUp Now' as an essential learning tool for Dealerships, there were several requisites Luminous Tec met. These included:
An experienced vendor with a proven track record of meeting tight time-to-market constraints as Covid-19 social distancing required a quick solution
A vendor with expertise in cross-platform development for mobile and tablet devices on iOS and Android operating systems
Ability to create a compelling video experience with video integration, caption, and full-screen video playback support
Expertise across an array of existing and emerging technologies, particularly in voice search
A dedicated process and team to create an enhanced user experience that empathizes with all user personas and not only educators
The ability to follow guidelines for Web Development in terms of Accessibility for People with Disabilities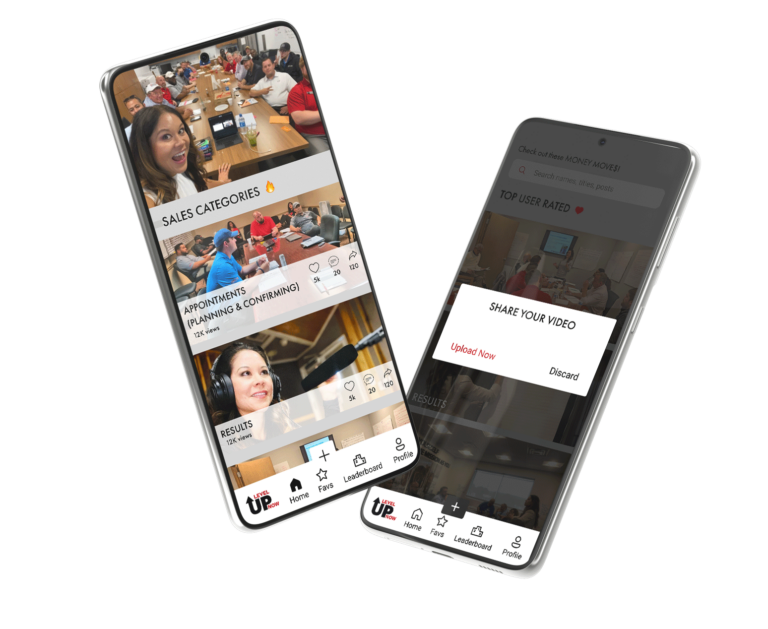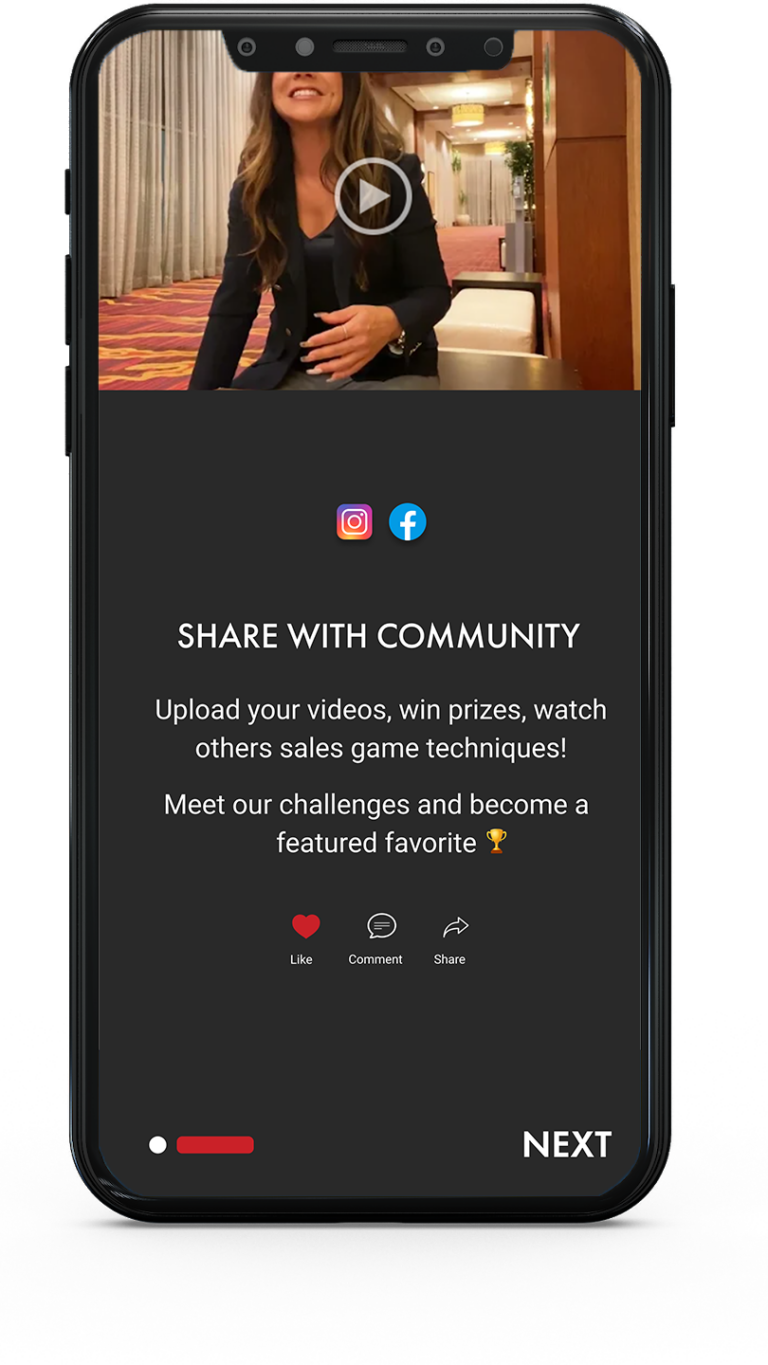 Luminous Tec designed and developed an Admin panel and a Mobile Application that individual Sales People can use, Sales Managers, teams, auto dealerships, and anyone looking to bring their sales skills to the next level. We also developed functionality for contests to be conducted within the community and SMS messaging to drive the Users back to continue to use the app for valuable sales tips. At a high level, our solution included:
Accelerate Time-To-Market With Our' T, T+1, And T+n' model:

Working closely with the client eDealer Solutions, we designed and developed a minimum viable product (MVP) with a prioritized product roadmap for phased delivery using our 'T, T+1, T+n) model. This process enabled us to focus our resources on refining only the product's core functionalities, which helped us accelerate our time-to-market and deliver a fully functional product on time while allowing for future product growth. The mobile app helped our Client keep their training offerings going even when other businesses were down due to Covid-19 social distancing.

Utilize Our 'Design First' Approach To Empathize With, And Create A User Experience For All Key User Personas:

Our team at Luminous Tec worked closely to design user experience for all key User Personas. For the mobile experience, we leveraged insights from our intensive Design First sessions to identify improvement areas for online content and recommend mobile best practices for that content for each user persona. These insights allowed us to provide an easy-to-use experience with an updated UI, simplified navigation, user onboarding, and intuitive user flows for individualized key personas, including the dealership, individual sales professionals, trainers, and administrators.

Leverage Our Voice Search Expertise:
A significant driver for eDealer Solutions was to expand its platform to include a voice search component to work for mobile and other smart devices to make video content discovery seamless. We built a faster, robust search experience by leveraging our expertise in voice search technologies. This experience incorporates accurate voice search capabilities in Spanish and English, auto-complete, and tolerance for typos in text search features.
The Client published the App on Apple and Google mobile app platforms, immediately saw users joining the community, and gained a database of new customers for their unique training Courses. The introduction of the mobile app resulted in an increase of over 220% each of the three months following the app's publication.
What about the delivery made the client happiest
Due to social distancing imposed by the Covid-19 restrictions, our client eDealer Solutions needed a mobile and online training offering to pivot quickly to capture the demand for remote training. There were technical challenges in providing the customized functionality client was looking for. We used the Magento plugin code to give bespoke functionality and it pleased the customer. This once functionality has helped our client stand apart from the competition till now. Better engagement rate with their followers has helped our client see the growth even during challenging times.
Let's Talk About Your Project!
Learn how Luminous Tec's design and development services can help you build better relationships with your customers. Start a conversation today and tell us more about your project.
An expert contacts you shortly after analyzing your request
When required by you, we sign an NDA to ensure the highest privacy level
A pre-sales manager submits a comprehensive project proposal. It may include estimates, timelines, lists of CVs, etc., for a particular situation
The team assembled for your IT project can start delivering as per discussed timeline.
Want to talk to Sales Now ?