Source Referral Affiliate Marketing Platform
Source Referral is an all-in-one referral-based marketing platform. It helps busy business owners who don't have time to manage pay-per-lead, SEO, and social media marketing by giving them an effective way to offer digital marketing to their clients.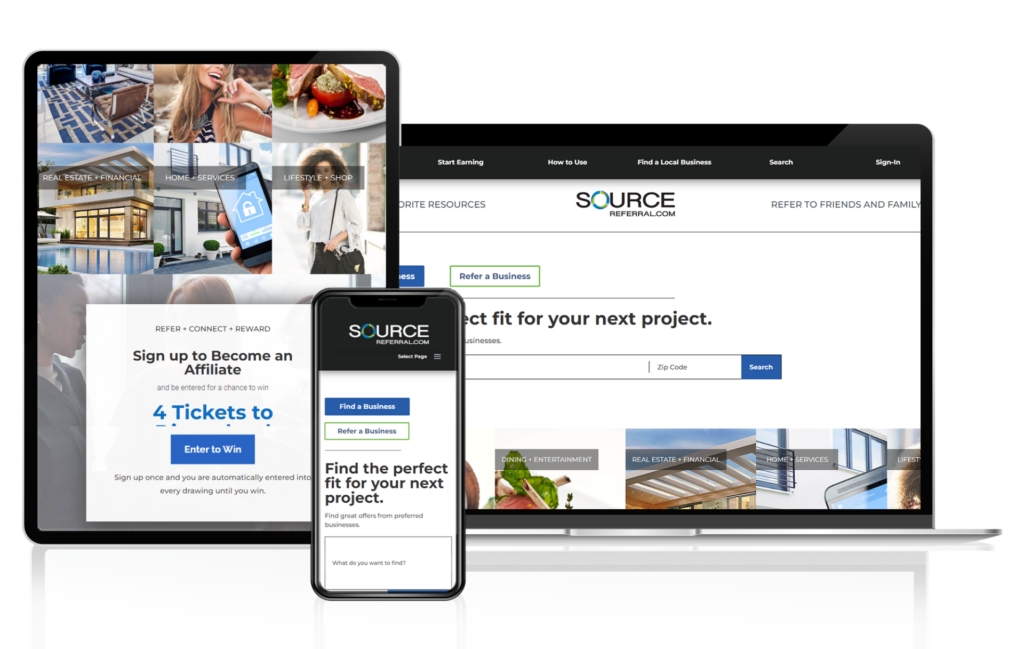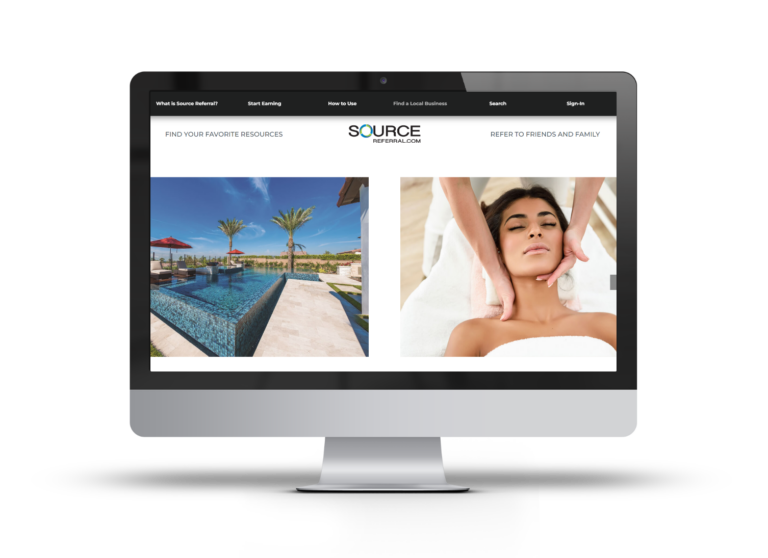 Source Referral has been a successful magazine publisher for over 28 years. The client has been a print media magnet for many decades; now, they wanted to become a household name in the digital world. They reached out to Luminous Tec to build a Web-based referral platform that would offer hundreds of their advertisers a digital platform. 
Due to the change in user preference from print to digital media, our client, Your Villa Magazine, was finding it hard to expand its user base. They approached our team at Luminous Tec to help them develop a digital strategy to help them reach out to new users. The project had several essential requisites.
Enter the market at an exceptionally rapid rate of fewer than 4 weeks to be in sync with their printed magazine
Onboard existing advertisers on their printed magazine app to this new digital platform
Build a custom template that can be used by future advertisers to create their profile and offerings without the need to engage client resources
Create a user experience that empathizes with all users including the client for admin purposes, advertisers, and the users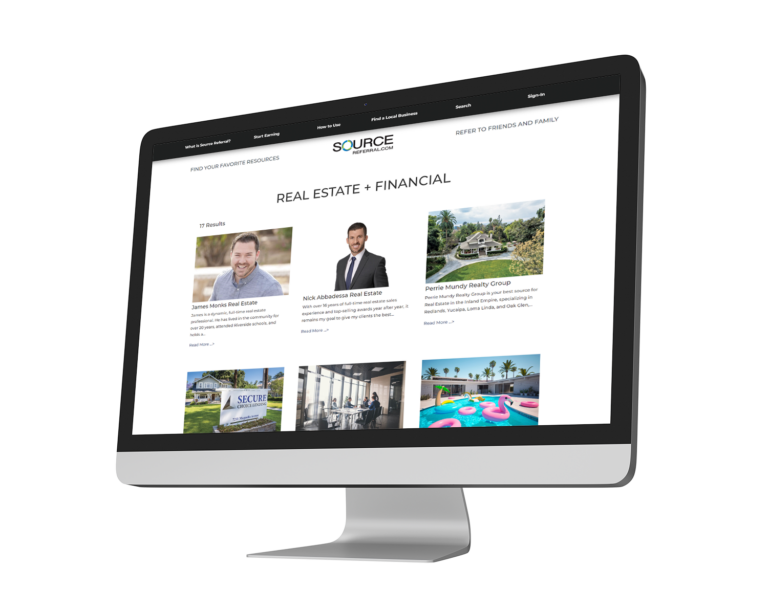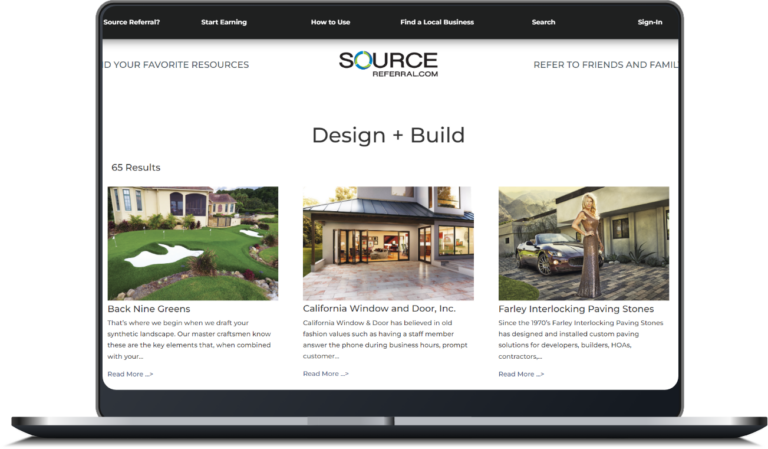 Our team designed and developed a robust marketing platform that will do the same and much more as their print magazine, Your Villa. This new platform would allow users to search for businesses based on various categories. It would also allow its users to refer businesses and earn loyalty rewards on referrals. On the flip side, it would enable companies to offer deals and coupons to their site users. These deals and vouchers would be sharable via text messages, Facebook, Twitter, and personalized emails. At a high level, our solution included:
1. Accelerate Time-To-Market With Our' T, T+1, And T+n' model:
Working closely with the client Source Referral, Luminous Tec's Web Development team designed and developed a minimum viable product (MVP), with a prioritized product roadmap for phased delivery using our 'T, T+1, T+n) model. This process enabled us to focus our resources on refining the product's core functionalities, which helped us accelerate our time-to-market and quickly deliver a fully functional product. This helped our client to expand their business even when other companies were shuttering down due to Covid-19.
2. Utilize Our 'Design First' Approach To Help Convert User Experience From Printed Magazine To Digital Platform:
Our team at Luminous Tec worked closely to design user experience for all key User Personas. For enhanced user experience, we leveraged insights from our intensive Design First sessions to identify areas of improvement from printed medium to digital and recommend best practices for that content for each user persona. These insights allowed us to provide an easy-to-use experience with an updated UI, simplified navigation, user onboarding, and intuitive user flows for individualized key personas, including day-to-day users, companies, and administrators.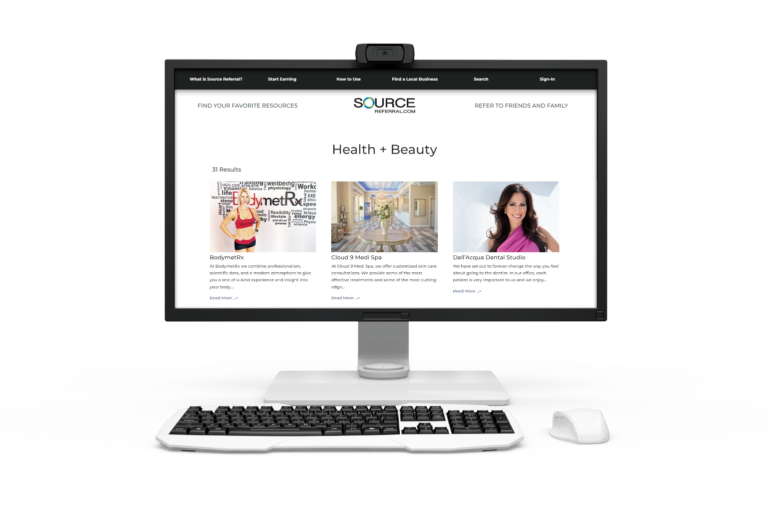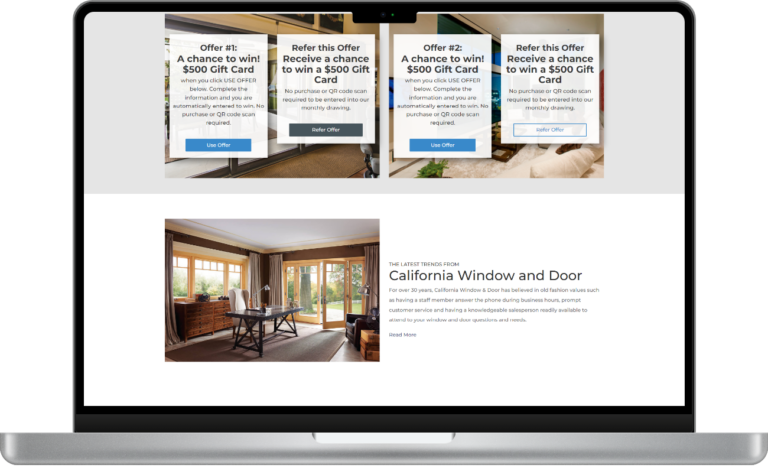 3. Build Templates To Reduce Workload For Source Referral's Backoffice Support Team:
A significant driver for Source Referral to work with Luminous Tec was our team's experience in creating templates for Robotic Process Automation. These templates help companies automate repetitive processes like onboarding, reporting, etc. We built templates and workflows for our client to onboard more than 1000 advertisers to its platform in less than two weeks and ensured a more robust user experience. It also ensured that our client could grow in the future without overwhelming its Backoffice team by helping advertisers with onboarding.
The client published kicked off the digital referral platform and immediately saw users joining the community. The new platform helped our client, and their advertisers gain new customers quickly.
What about the delivery made the client happiest?
When Your Villa/Source Referral came to us, they told us about their need, the urgency, and their current business model. Based on our experience with other referral platforms and web applications, we brainstormed and designed a highly scalable, user-friendly referral platform that exceeded their expectations.
Let's Talk About Your Project!
Learn how Luminous Tec's design and development services can help you build better relationships with your customers. Start a conversation today and tell us more about your project.
An expert contacts you shortly after analyzing your request
When required by you, we sign an NDA to ensure the highest privacy level
A pre-sales manager submits a comprehensive project proposal. It may include estimates, timelines, lists of CVs, etc., for a particular situation
The team assembled for your IT project can start delivering as per discussed timeline.
Want to talk to Sales Now ?