TripCliq Mobile Application
Your Personal Mobile Travel Journal
TripCliq is the first all-in-one travel journal app with 195 country guides and a buzzworthy travel forum! Journal your travel experience on the go, share with family and friends, and join the Cliq of diverse travelers exploring destinations across the world.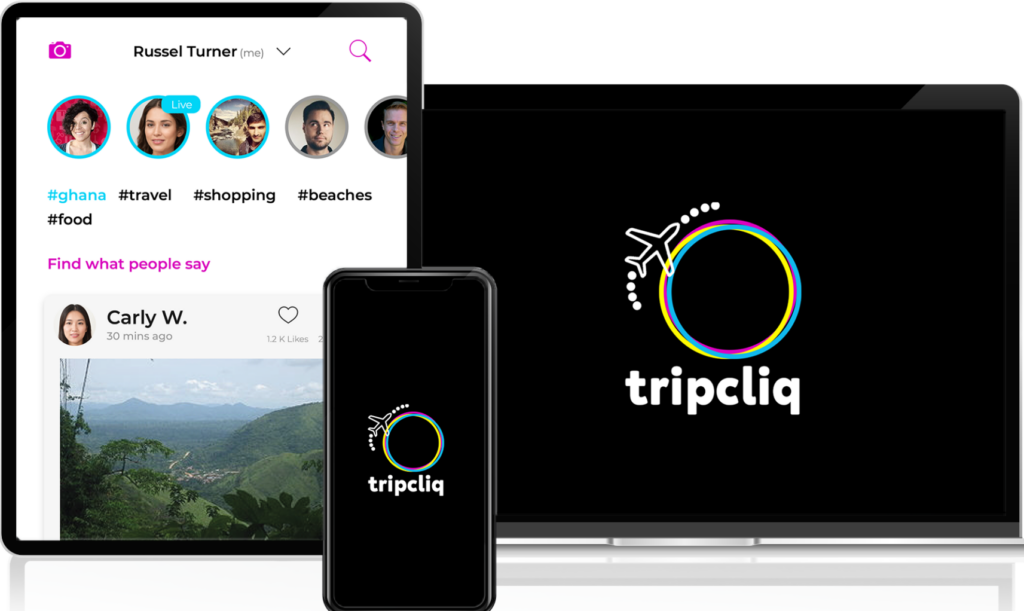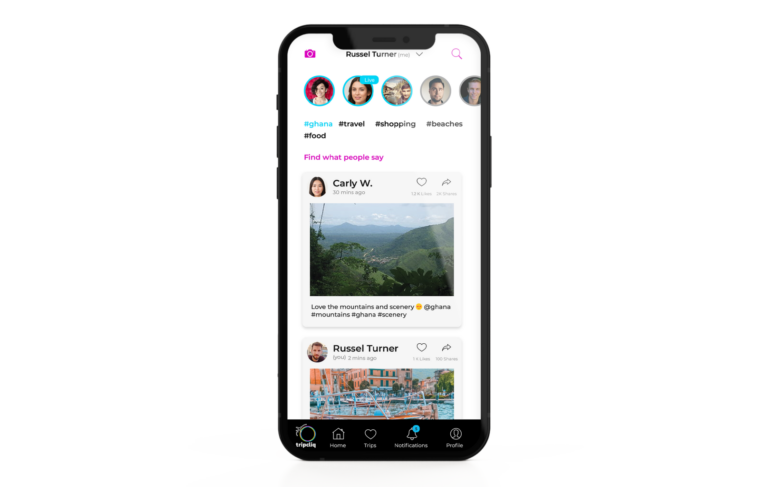 TripCliq is a one-of-a-kind mobile app that provides digital guides for 195 countries worldwide. People who enjoy traveling and learning about amenities, restaurants, and cultural events will relish this app. The traveler can plan their trip by organizing daily activities and entertainment. They can take photos and videos and upload them to the Mobile App. Travelers can also maintain a travel journal and share their experiences with the community and on social media platforms.
TripCliq was built and developed by our software professionals at Luminous Tec from the bottom up. The first smartphone app included 195 country guides and a buzzworthy travel forum. During its original debut, it included 195 digital country guides that allowed visitors to explore each country's cultural events. The idea was to create a fun, engaging trip diary where users could add videos and photographs as articles. We enabled users to share content on the TripCliq travel forum and social media in an entertaining way.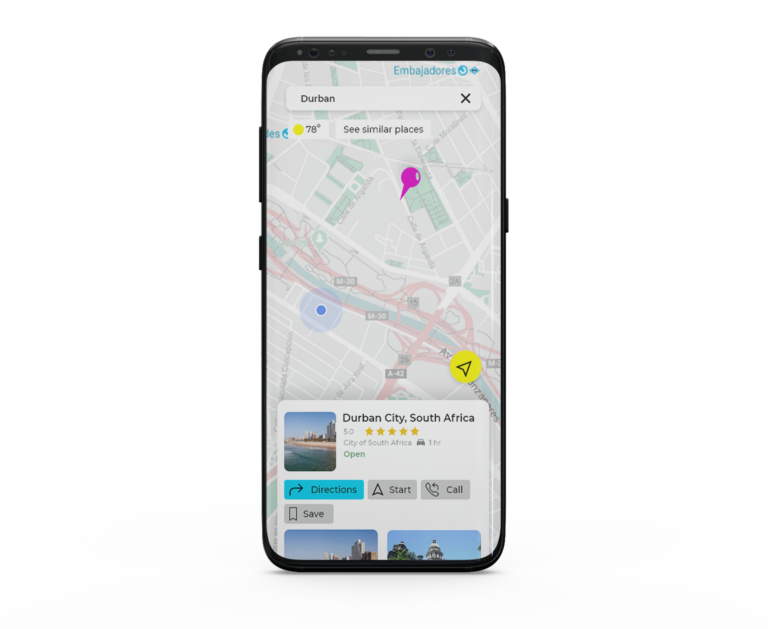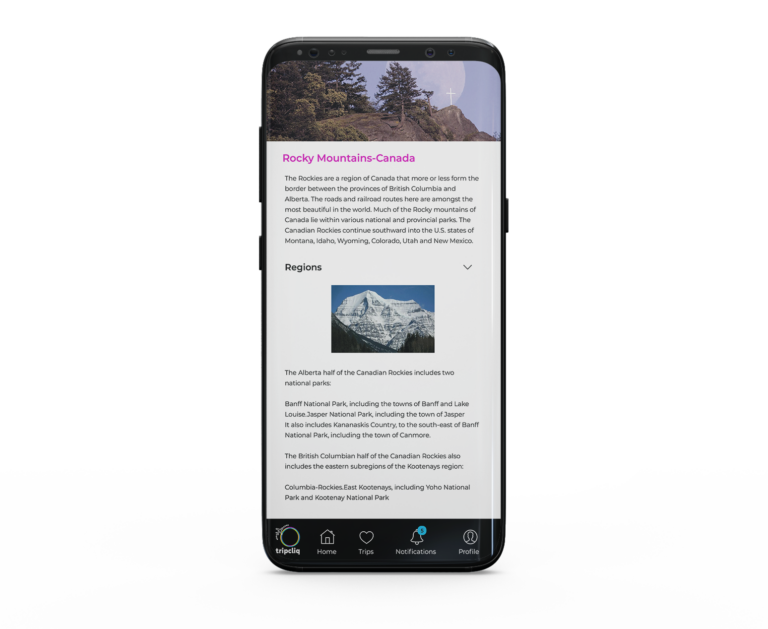 1. Discovery And Prototyping
TripCliq approached us with a fantastic concept and a rough sketch of their application on a piece of paper. As this was their first foray into Mobile Application Development, they were unsure how to go about creating a decent mobile app. So, to start the dialogue, we began the first step of mobile app development and discovery by better understanding user personas and doing requirements analysis. We created user stories and performed customer interviews and competition product analyses to further understand the problem we were attempting to tackle.
These insights enabled us to create a user-friendly application with an improved user interface, streamlined navigation, user verification, sign-up, user onboarding, and simple user flows. These findings led to a more simplified digital experience that allows users to easily journal their vacation experiences.
2. Prioritization & Product Strategy
We designed and developed a prioritized product roadmap for phased delivery using our 'T, T+1, and T+n' model collaboratively. This enabled us and our client TripCliq to focus our resources on refining the app's core functionalities and launching the app softly just in time for the holiday season. This also worked well with the client because it enabled us to stay within the budget while quickly tackling immediate market needs. Our 'T, T+1, and T+n' model allowed us to provide the client with guidance and a strategic product roadmap to ensure they got the most bang for their buck while also having a clear plan for future growth.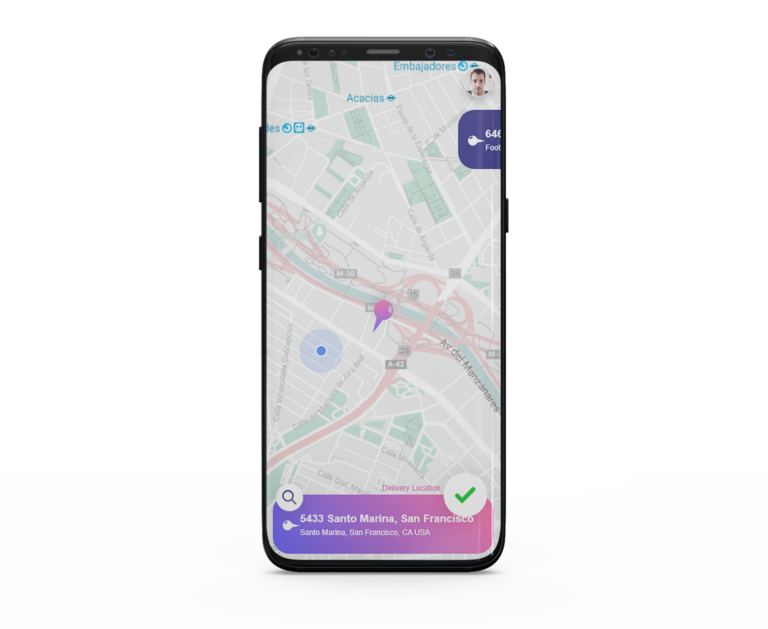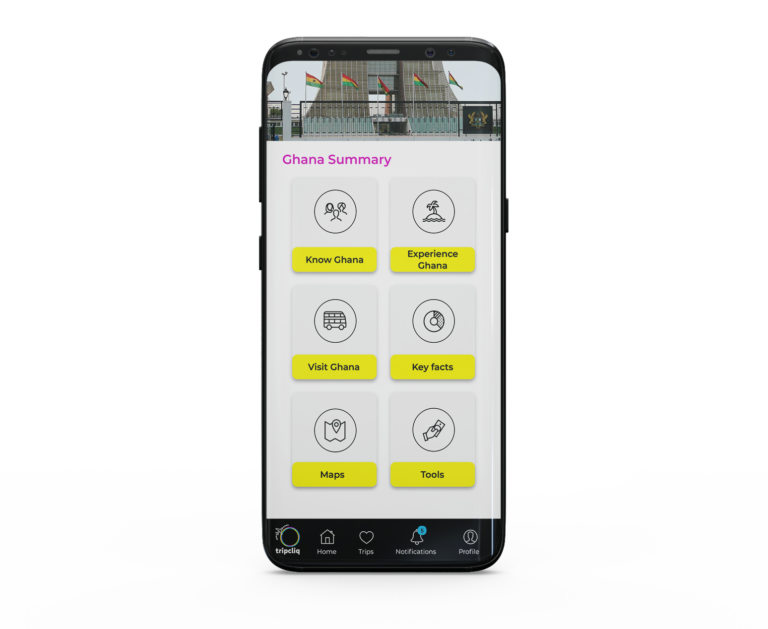 3. AWS Cloud React Native Mobile App Development and Delivery

Considering our client's desire to launch the product ASAP, we implemented the solution using a AWS Cloud react native framework. The biggest advantage of React Native is that developers don't need to create separate codes for different platforms (Android and iOS). In fact, around 90% of the code can be reused between the two platforms which help increase development speed and efficiency considerably.
As a result, there were improvements in efficiency, customer relationships, information accessibility, and competitive advantages over other players, and we were able to launch the mobile and web application on time and within budget.
What about the delivery made the client happiest
Within a week of launching the Mobile App in the Google and Apple stores, the Client received 450 user signups. The TripCliq travel forum garnered 850 posts and was highlighted on an Atlanta radio station. Aside from the mobile App popularity, our TripCliq API has enabled 8,000+ clients to use TripCliq in travel agency databases.
Let's Talk About Your Project!
Learn how Luminous Tec's design and development services can help you build better relationships with your customers. Start a conversation today and tell us more about your project.
An expert contacts you shortly after analyzing your request
When required by you, we sign an NDA to ensure the highest privacy level
A pre-sales manager submits a comprehensive project proposal. It may include estimates, timelines, lists of CVs, etc., for a particular situation
The team assembled for your IT project can start delivering as per discussed timeline.
Want to talk to Sales Now ?