Honey's Skin Care Website Development
Honey's Skin Care Rebranding and Wix Ecommerce Website Development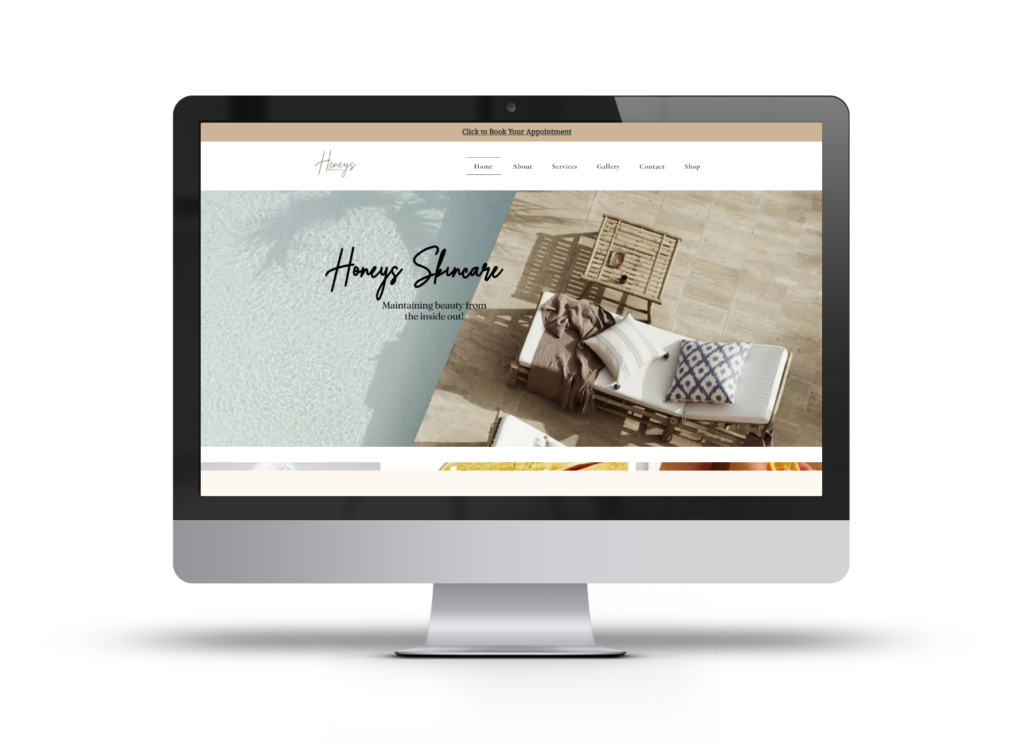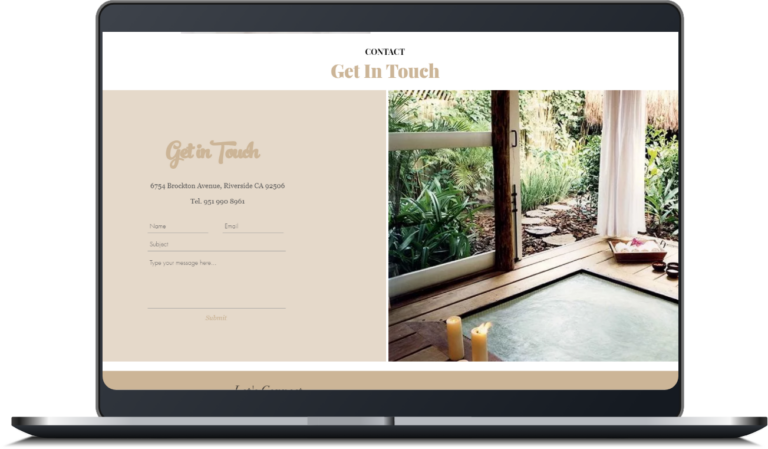 Our Client was referred to us as she was looking for a high-end "Gorgeous" website that not only presented their skincare lines, but truly relaxing and uniquely 1 of kind pampering services from facials to waxing and high sought after acne management, anti-aging, hyperpigmentation, and more. With a limited budget and a tight deadline, the Luminous team got right to work on the Wix eCommerce website development task.
Opportunity: Website Development
We designed a beautiful website, the website development task featured over 45 products, and worked with the client's staff to create a well-branded aesthetic that showcased the experience and warm, inviting feel of her studio. In addition, we set up the storefront shipping payment processing and even pulled in a live video and Instagram feed in which people considering their services could experience treatments virtually prior to booking.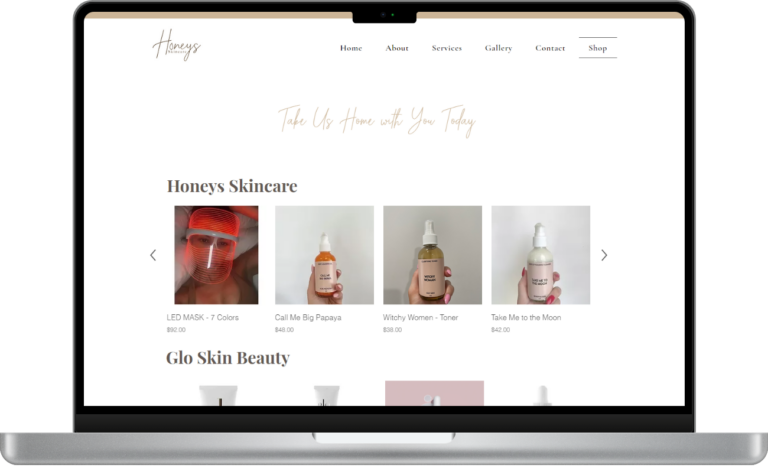 The result of thoughtful meticulous eCommerce website development was immediate bookings increased by over 200% in just the first 45 days, and they were able to bring in several new product lines to sell to consumers across the US who wanted to continue their regimen at home.
What about the delivery made the client happiest
The client absolutely loved the website makeover, and on top of that, they got a good boost on social media. As a result, the bookings increased by over 200% in just a few days. 
Let's Talk About Your Project!
Learn how Luminous Tec's design and development services can help you build better relationships with your customers. Start a conversation today and tell us more about your project.
An expert contacts you shortly after analyzing your request
When required by you, we sign an NDA to ensure the highest privacy level
A pre-sales manager submits a comprehensive project proposal. It may include estimates, timelines, lists of CVs, etc., for a particular situation
The team assembled for your IT project can start delivering as per discussed timeline.
Want to talk to Sales Now ?